Are you a web developer and want to see real responses to your URLs that you enter? Did you know that often times typing a wrong URL may direct you to what it thinks you want or even to a search engine? This is thanks to AutoSearch.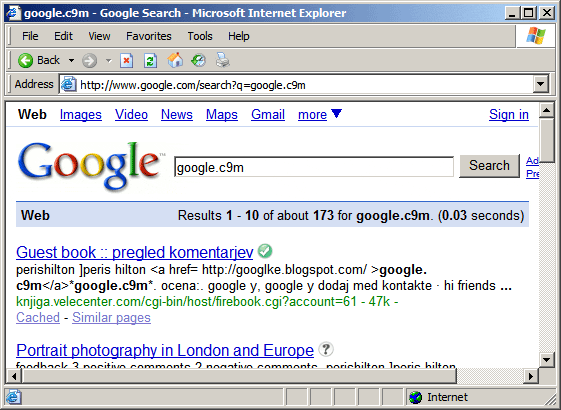 I've had this problem once before, solved it, and subsequently forgot what I had done when I needed to remember it later. The quick way is to edit your systems registry which stores all sorts of important settings and information which Windows and all your programs rely upon. It goes without saying, use extreme caution when editing your system registry!
 Solution:
Step 1 - Click your Start bar and click on 'Run…'
Step 2 - Enter 'Regedit' and hit enter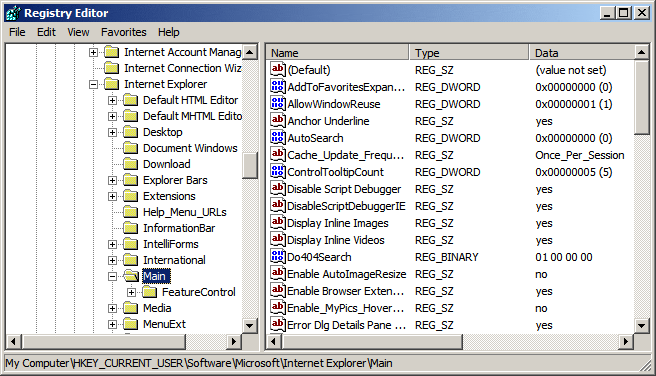 Step 3 - Navigate to HKEY_CURRENT_USER/Software/Microsoft/Internet Explorer/Main/
Step 4 - Within the Main folder, double click on the REG_DWORD 'AutoSearch' and write this value down for safe keeping
Step 5 - Change the value to 0 (zero) and hit enter
Step 6 - Close RegEdit and Internet Explorer
Now when you type google.c9m in your browser, you should receive the familiar 'The page cannot be displayed' error.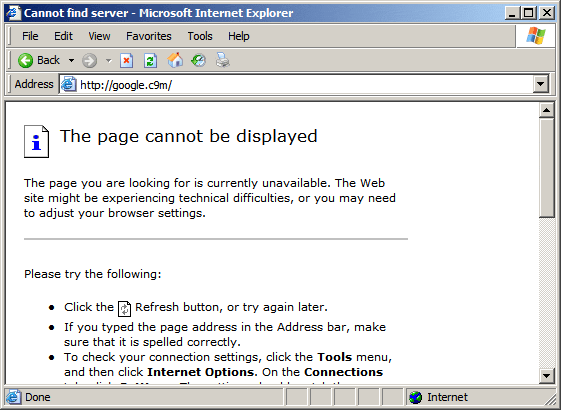 0 Comments

Leave a comment: